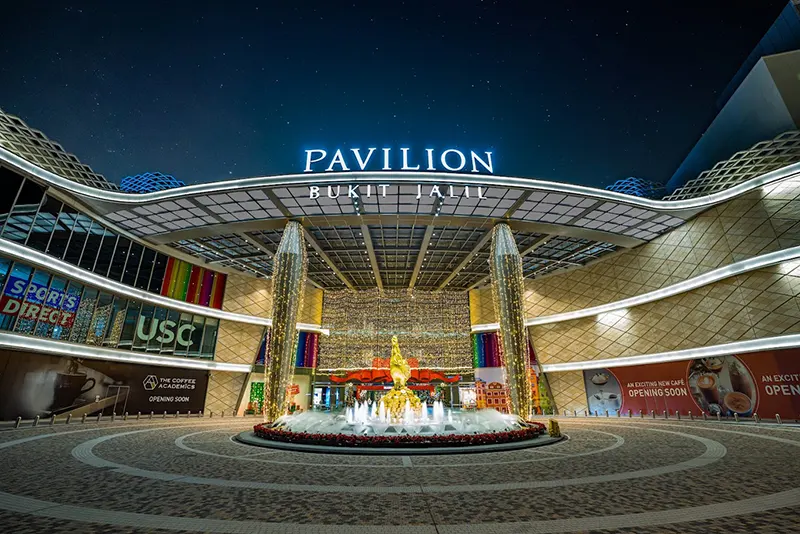 Pavilion Bukit Jalil is a world-class shopping and entertainment destination located in the vibrant Bukit Jalil area of Kuala Lumpur, Malaysia. This top-rated mall boasts over 1.8 million square feet of retail space, featuring a diverse selection of international and local brands, as well as a wide variety of dining and entertainment options.
With its state-of-the-art architecture and design, Pavilion Bukit Jalil offers a luxurious and modern shopping experience that caters to both fashion-conscious individuals and families alike. The mall features a range of fashion retailers, from high-end luxury brands to popular high-street fashion labels, as well as beauty and wellness outlets, electronics stores, and much more.
In addition to its extensive retail offerings, Pavilion Bukit Jalil also features a variety of dining options, including upscale restaurants, cafes, and food courts serving local and international cuisine. The mall also offers a range of entertainment options, including a cinema, indoor theme park, and a wide range of family-friendly activities.
With its convenient location and ample parking, Pavilion Bukit Jalil is the perfect destination for a day of shopping, dining, and entertainment. Whether you're looking for the latest fashion trends, a fun-filled day out with the family, or simply a place to relax and unwind, Pavilion Bukit Jalil has something for everyone.
Monday
10:00 am - 10:00 pm
Tuesday
10:00 am - 10:00 pm
Wednesday
10:00 am - 10:00 pm
Thursday
10:00 am - 10:00 pm
Friday
10:00 am - 10:00 pm
Saturday
10:00 am - 10:00 pm
Sunday
10:00 am - 10:00 pm
Disclaimer: The information on this page is for reference only. Please contact Pavilion Bukit Jalil directly for further information.
You Might Also Consider These Places