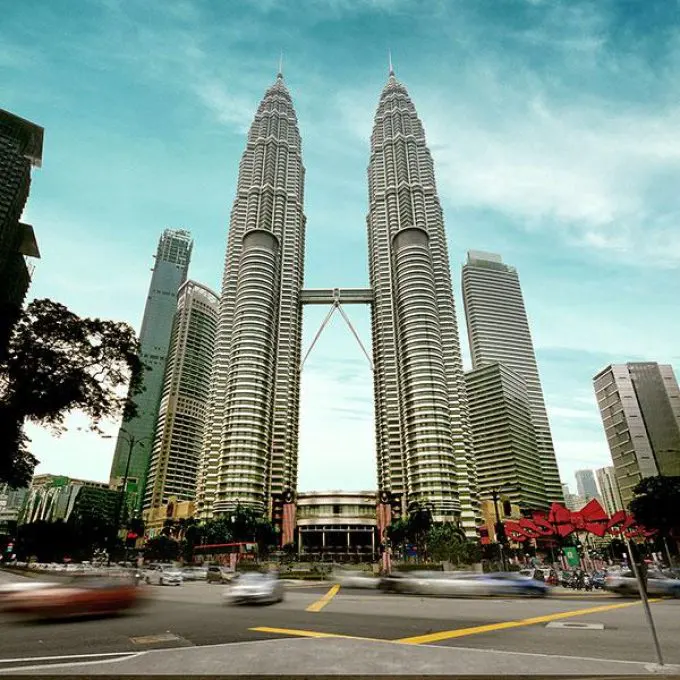 Welcome to Suria KLCC, the ultimate shopping and entertainment destination in the heart of Kuala Lumpur! With over 400 top-notch brands to choose from, you'll be spoilt for choice. From high-end luxury boutiques to trendy streetwear shops, Suria KLCC has got it all.
But that's not all – you can also satisfy your cravings at our numerous food outlets ranging from local delicacies to international cuisine. And for those who want to take a break from shopping, catch a movie at our cinema or enjoy the breathtaking view of the iconic Petronas Twin Towers from our spacious outdoor park.
If you're looking for something more cultural, make sure to check out the Malaysian Philharmonic Orchestra at the Dewan Filharmonik Petronas or visit our art gallery showcasing the best of Malaysian and international contemporary art.
Whether you're a local or a tourist, Suria KLCC is a must-visit destination that promises an unforgettable experience for all. So what are you waiting for? Come and join the fun!
Monday
10:00 am - 10:00 pm
Tuesday
10:00 am - 10:00 pm
Wednesday
10:00 am - 10:00 pm
Thursday
10:00 am - 10:00 pm
Friday
10:00 am - 10:00 pm
Saturday
10:00 am - 10:00 pm
Sunday
10:00 am - 10:00 pm
Disclaimer: The information on this page is for reference only. Please contact Suria KLCC Shopping Mall directly for further information.
You Might Also Consider These Places