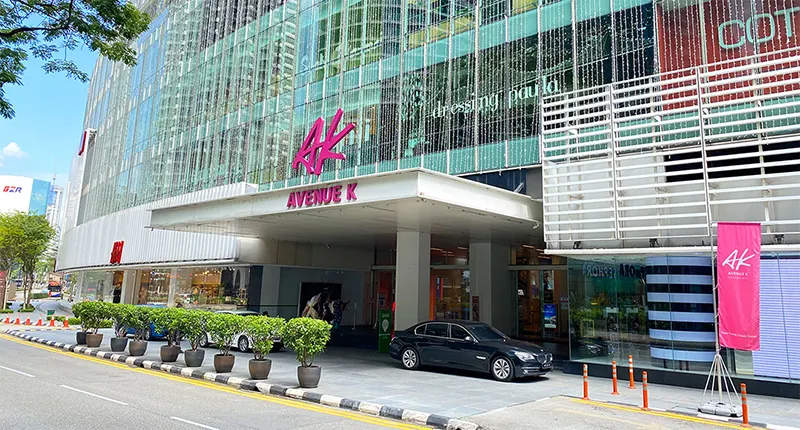 Avenue K is a stylish and modern shopping mall situated in the heart of Kuala Lumpur, Malaysia. The mall is home to a variety of international and local brands, offering shoppers a vast array of retail options. Avenue K's retail offerings are spread across six levels, providing shoppers with a diverse and comprehensive shopping experience.
Avenue K also boasts a range of dining options, from casual cafes to fine dining restaurants, catering to all tastes and budgets. Visitors can indulge in a variety of cuisines, including Japanese, Chinese, and Western, amongst others.
In addition to shopping and dining, Avenue K features several entertainment options, including an arcade, virtual reality center, and an indoor golf simulator. The mall also offers a dedicated play area for children, making it a family-friendly destination.
Avenue K is easily accessible, with several public transport options located nearby, including the KLCC LRT station and the Bukit Bintang monorail station. For those driving, there is ample parking available.
The mall also features a variety of pop-up stores, showcasing local and emerging brands, as well as hosting cultural events and exhibitions, making it an exciting destination for shoppers and visitors looking for a unique experience.
With its stunning architecture and contemporary design, Avenue K provides a stylish and sophisticated atmosphere for visitors to enjoy. Whether you're looking for a complete shopping, dining, and entertainment experience or simply a leisurely afternoon browsing the shops, Avenue K is the perfect destination for locals and tourists alike.
Monday
10:00 am - 10:00 pm
Tuesday
10:00 am - 10:00 pm
Wednesday
10:00 am - 10:00 pm
Thursday
10:00 am - 10:00 pm
Friday
10:00 am - 10:00 pm
Saturday
10:00 am - 10:00 pm
Sunday
10:00 am - 10:00 pm
Disclaimer: The information on this page is for reference only. Please contact Avenue K Shopping Mall directly for further information.
You Might Also Consider These Places